Apparel Design
Selected Apparel Designs for various organizations
Software Used: Adobe Photoshop, Illustrator
For all of these shirt designs, I added a lot more design elements/decisions that would be appropriate for the audience and print. Many of the mascots were based off of character illustration sketches that I then digitized, revamped, colorized, and heavily modified to suit the needs of the client. In general, each mascot shirt design took an average 10-15 hours to complete from start to finish.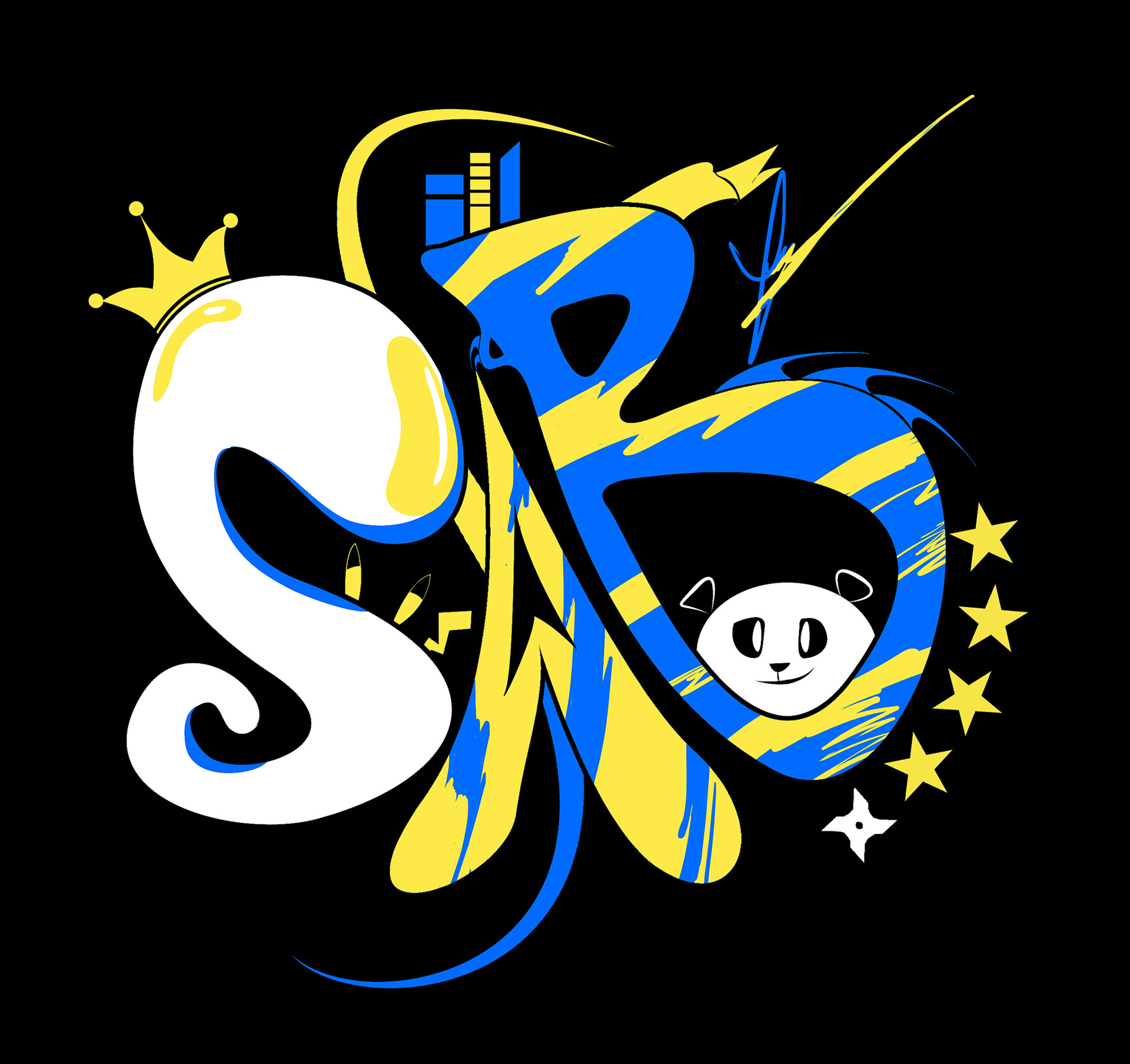 Above: SAB
Theme: Culture, Diversity, Graffiti, Tradition, Pride, Strength
Year: 2013
SAB was a self-started project that my friend and I pursued before graduating. It was an Asian-exclusive club that we formed, and personally invited many of our friends to purchase our exclusive hoodie. We brought in minor graphic elements from all various Asian cultures. These include the panda, the ninja star, the 5 stars from China's flag, the Ying-Yang symbol, the Confucius symbol, the dragon, Pikachu and the Chinese/Japanese word for "strength."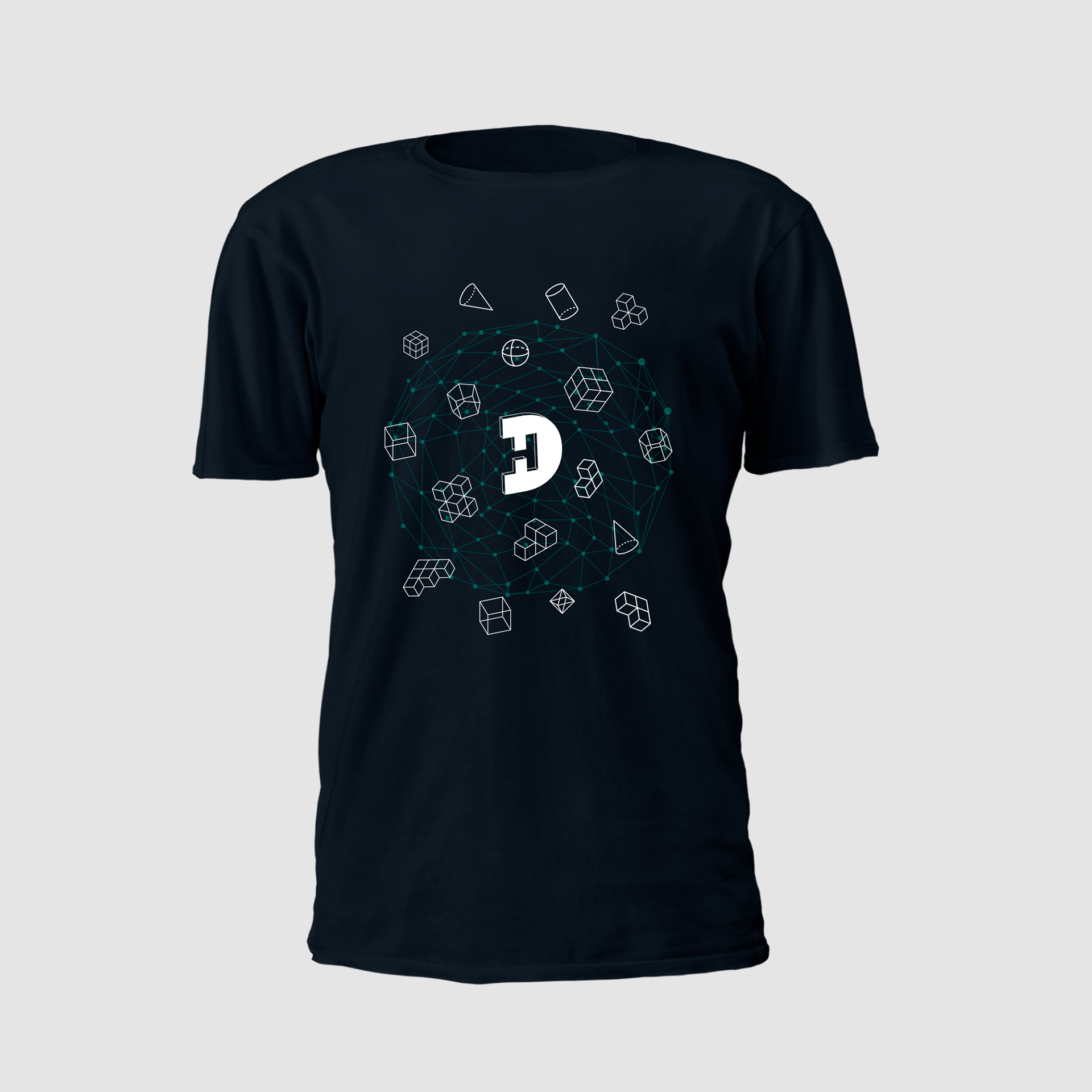 Above: HackDavis 2016-2017
Theme: Building Blocks, Networking, Playing
Year: 2017
As featured in my HackDavis 2017 project, this shirt would showcase the main theme of HackDavis 2016-2017, which was building blocks. As kids, we are taught how to build using toys and blocks that could be assembled and put together. I wanted to approach HackDavis in the same way and so I visualized these blocks around the expandable sphere that many kids played with in the 90s.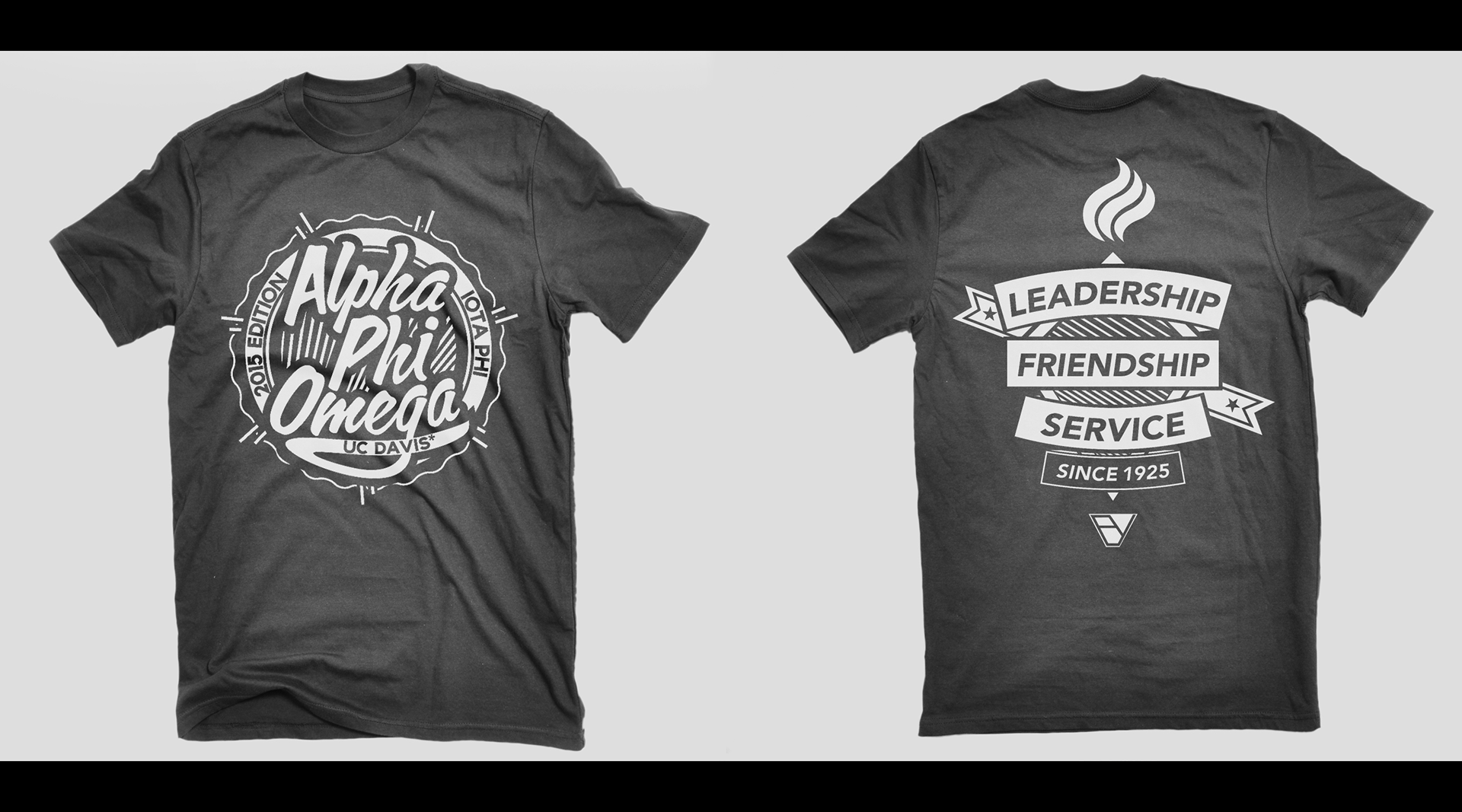 Above: Alpha Phi Omega (UC Davis)
Theme: Leadership, Friendship, Service
Year: 2014
This design incorporated a more modern-vintage design since it would be heavily typography-based on both sides. I wanted to utilize a 'badge' look on the front as a sort of emblem for APO's first shirt in years. This would help brand them on-campus. The back design showcases the 3 pillars that they stand by. It also incorporates the torch from the main logo design for Alpha Phi Omega nation-wide as a way to adhere to their roots while also revamping their look.
Above: American Eagles
Theme: America, Freedom, Independence
Year: 2011
Area 7 represented a selection of schools in South Bay, including Bellarmine College Preparatory, Notre Dame High School, Presentation, and many more. We wanted a shirt that encapsulated the eagle mascot but with a distinguishable character, a 'cool' factor and something flashy just like how America is.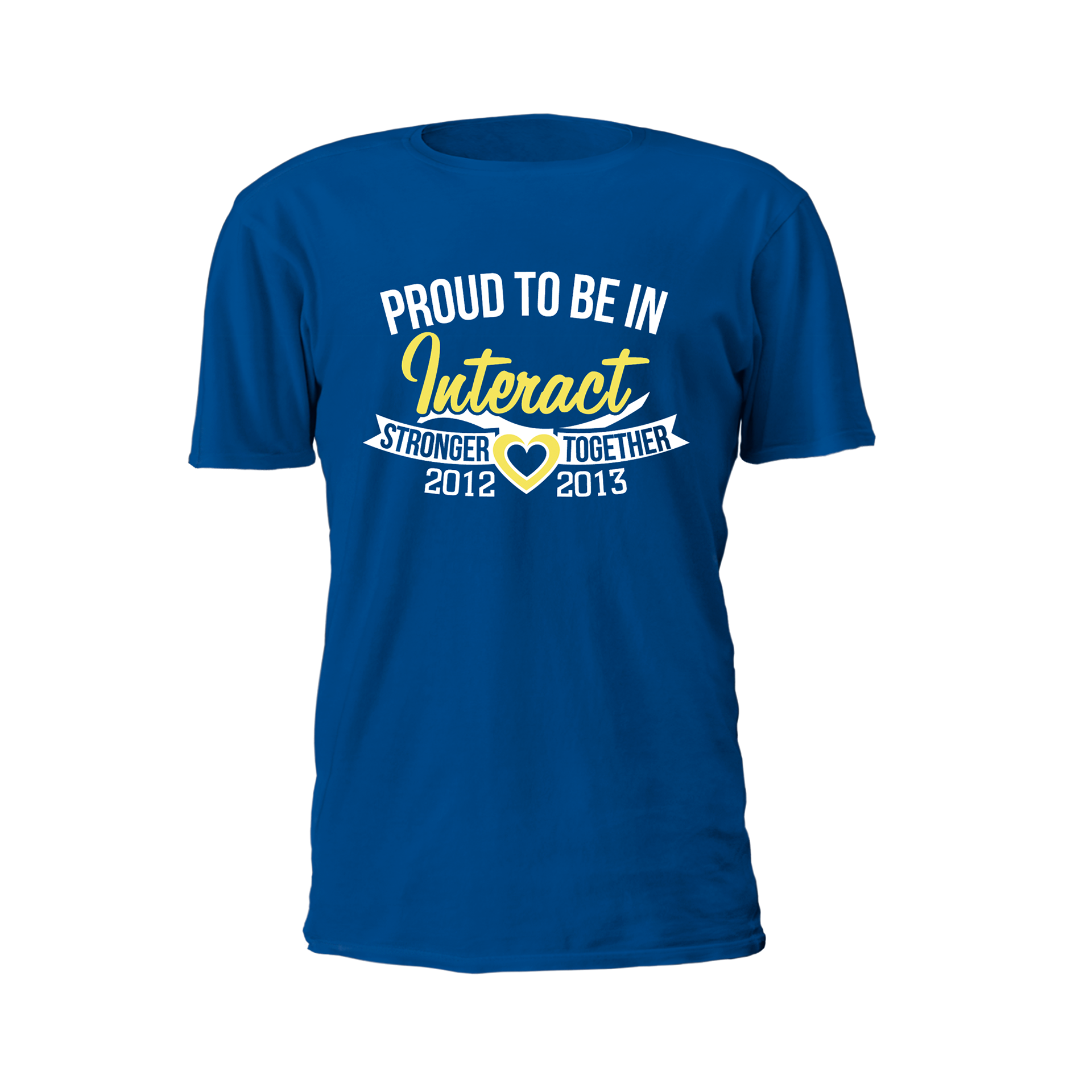 Above: Interact District Shirt Design
Theme: Peace, Tradition, Unity
Year: 2012
This shirt needed to be relatively simple that could appeal to everyone, hence the retro ribbon look and the 'stamp' typography design. The tagline was "Stronger Together," and with many traditional logos we wanted to keep the years on so that it retained a sense of history.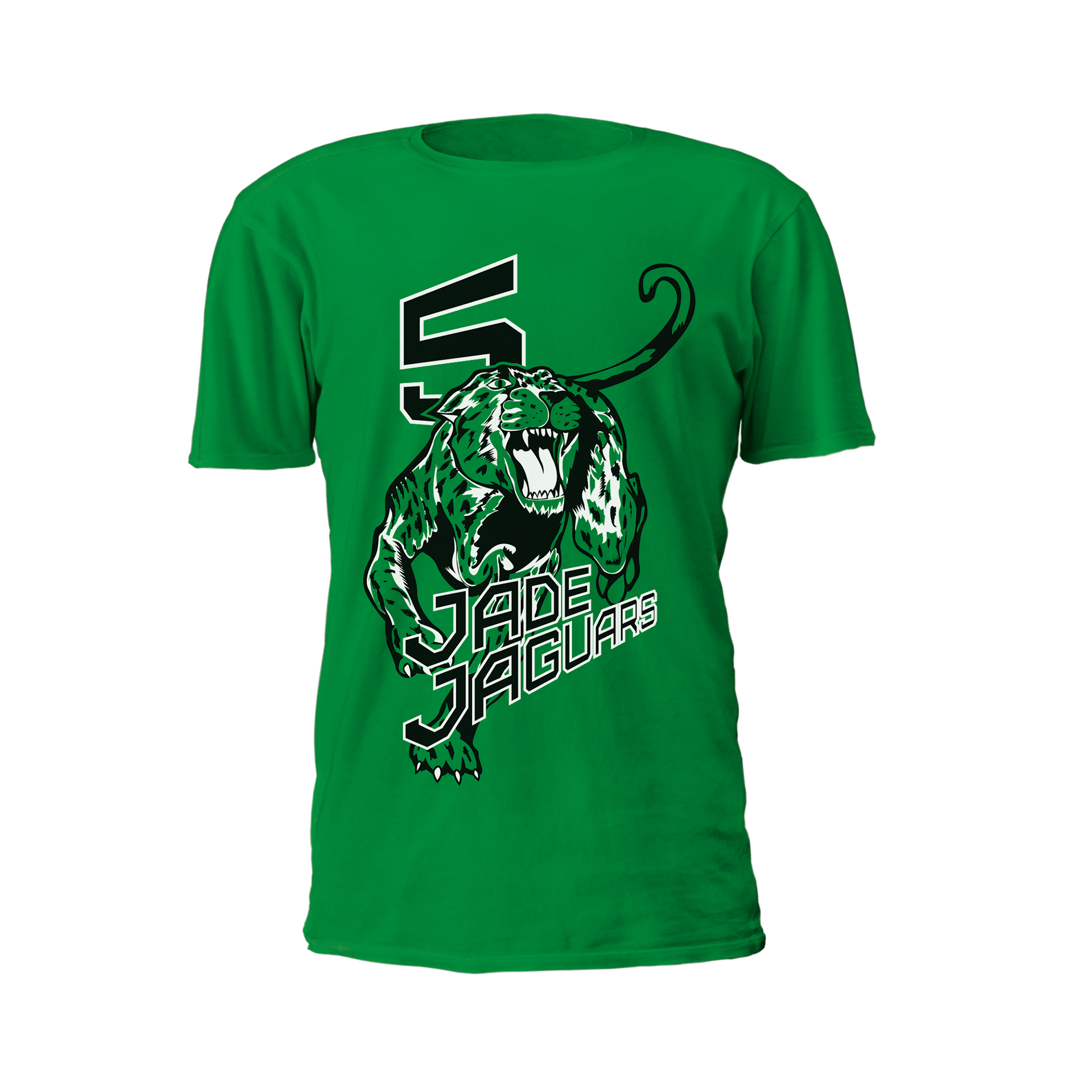 Above: Jade Jaguars
Theme: Fierce, Strength, Passion
Year: 2012
The Jade Jaguars would utilize 3-D treatment to showcase a more dynamic design. The different angles and directions indicate movement - that they are enthusiastic & passionate about Interact's cause and that they want to spread their message.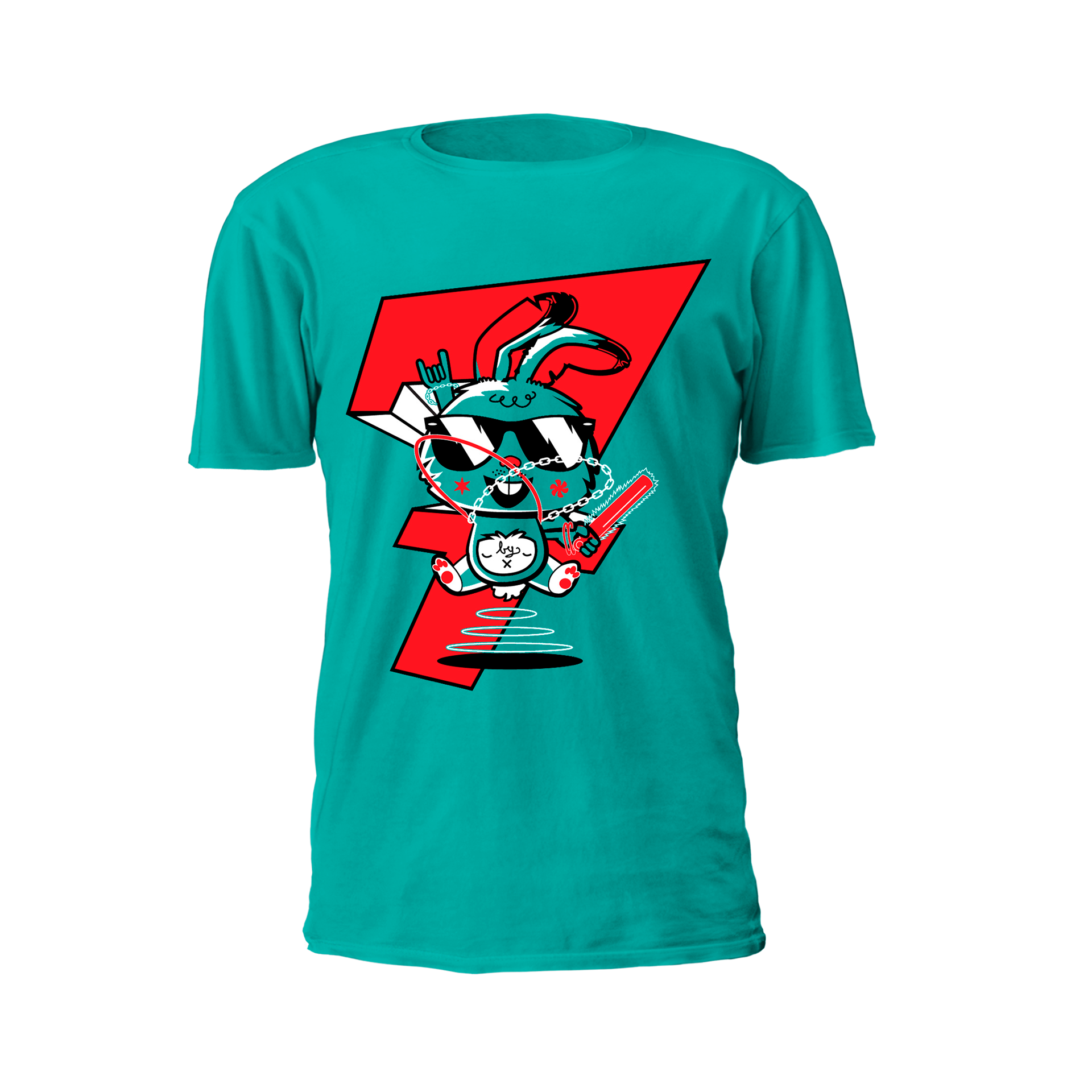 Above: Raving Rabbits
Theme: Excitement, Ecstatic, Energy
Year: 2012
For the next Area 7 shirt design, we wanted a much more energized shirt that would appeal to a wide audience, and pushed the boundaries of what previous shirts could pull off. This was incorporating more 3-D with the "7" and incorporating more accessories to the mascot. In addition, the color choice was important because they had to pop, but not vibrate/clash against one another.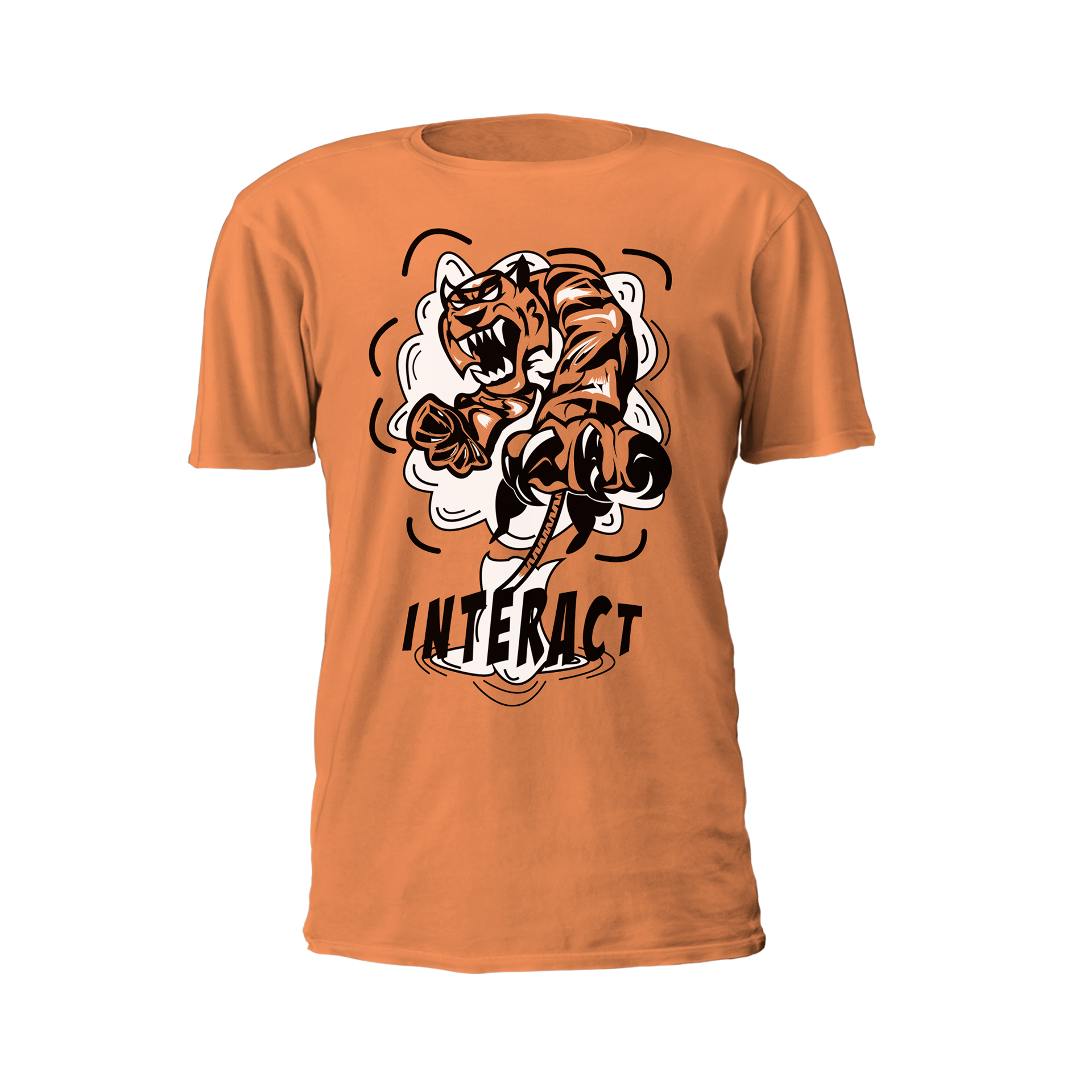 Above: Atomic Tigers
Theme: Comic-style, Explosive, Cartoon
Year: 2012
The Area 13 Atomic Tigers wanted an explosive character. I tried my best to bring out the 3-D 'depth' of the mascot using perspective on the claw, though with the muscles it got really busy. Looking back, I would make the arm definitions more simple.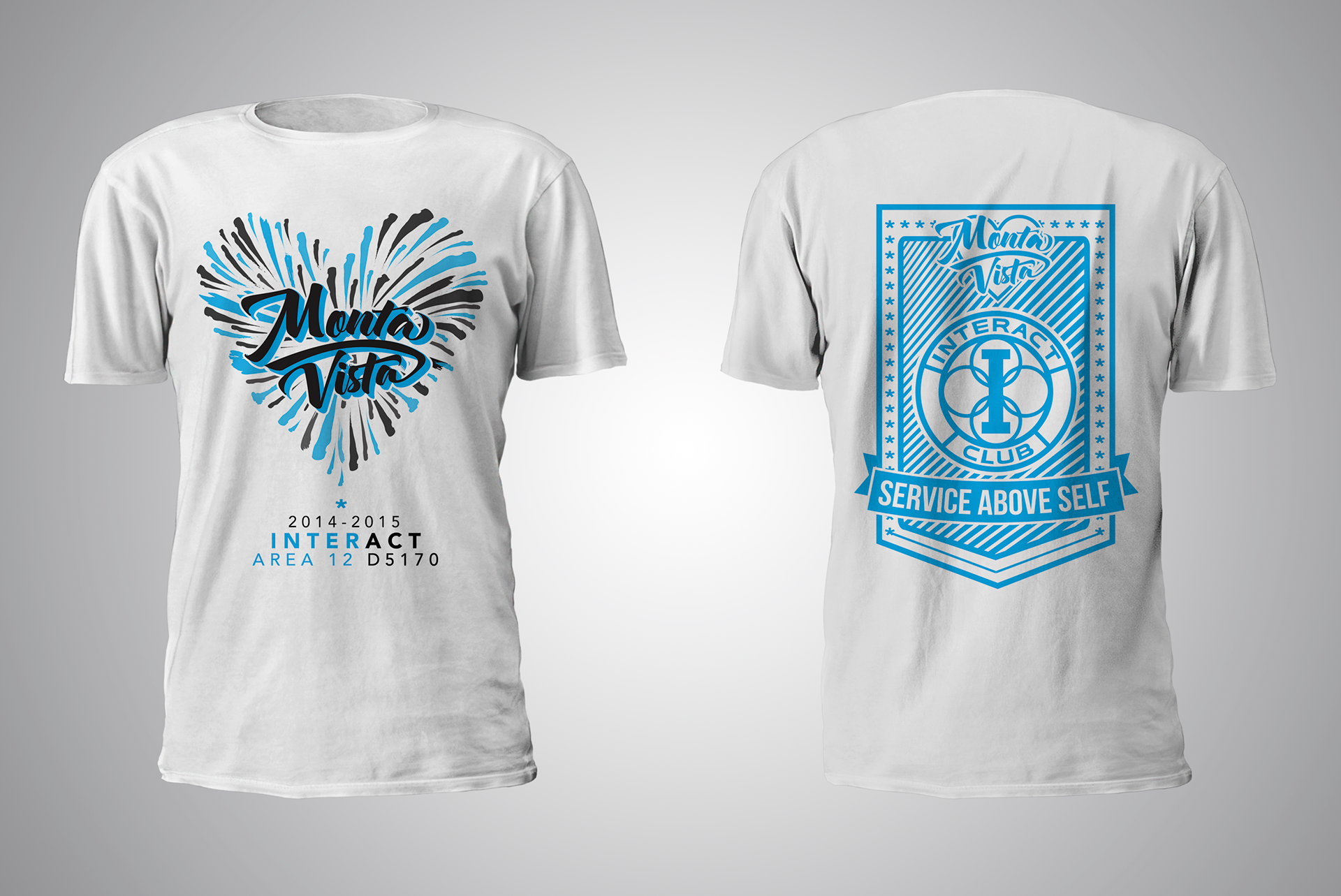 Above: Monta Vista High Shirt
Theme: Peace, Unity, Diversity
Year: 2015

Without a mascot, I found it a challenge to showcase peace and unity (without hands, emotions, people, mascot, etc.) I also wanted to keep it from just a simple design with words, and so I knew that the route I was led to was an abstract one. Luckily I had 2 ink colors to work with, and so I utilized the blue and black to bring out the words in the middle of the painting of the heart.