GymBuff - Let's get fit together.
Designing the UI/UX, branding, and pitch deck for the new startup GymBuff App.
Client:
GymBuff
Time Period:
4 months
Skills:
UI/UX, User Research, Branding, Logo Design, Presentation Design
Software Used:
Adobe Illustrator, Adobe Experience Design, Microsoft Powerpoint
GymBuff is a brand new crowdsourced, exercise training app where "Buffs," which are GymBuff certified "trainers," will be able to connect and workout together. Features include a crowdsourced database of users and Buffs, a chat messaging system, scheduling appointments, a review system, and the ability to view each other's profiles to find the best fit for the user.
Pitch Deck - Presentation Design
We chose Microsoft Powerpoint to be the platform for our pitch deck because its capabilities for animations and abundance of vector tools available was hard to compete with. 
Due to the dynamics of our pitch deck, I decided that every slide was to be custom-designed for GymBuff. Each slide progresses into the next, starting with our history, problems, and market, and then finishing off with our proposed timeline and our pros/cons. All assets were designed in both Microsoft Powerpoint + Adobe Illustrator, and animated in Powerpoint.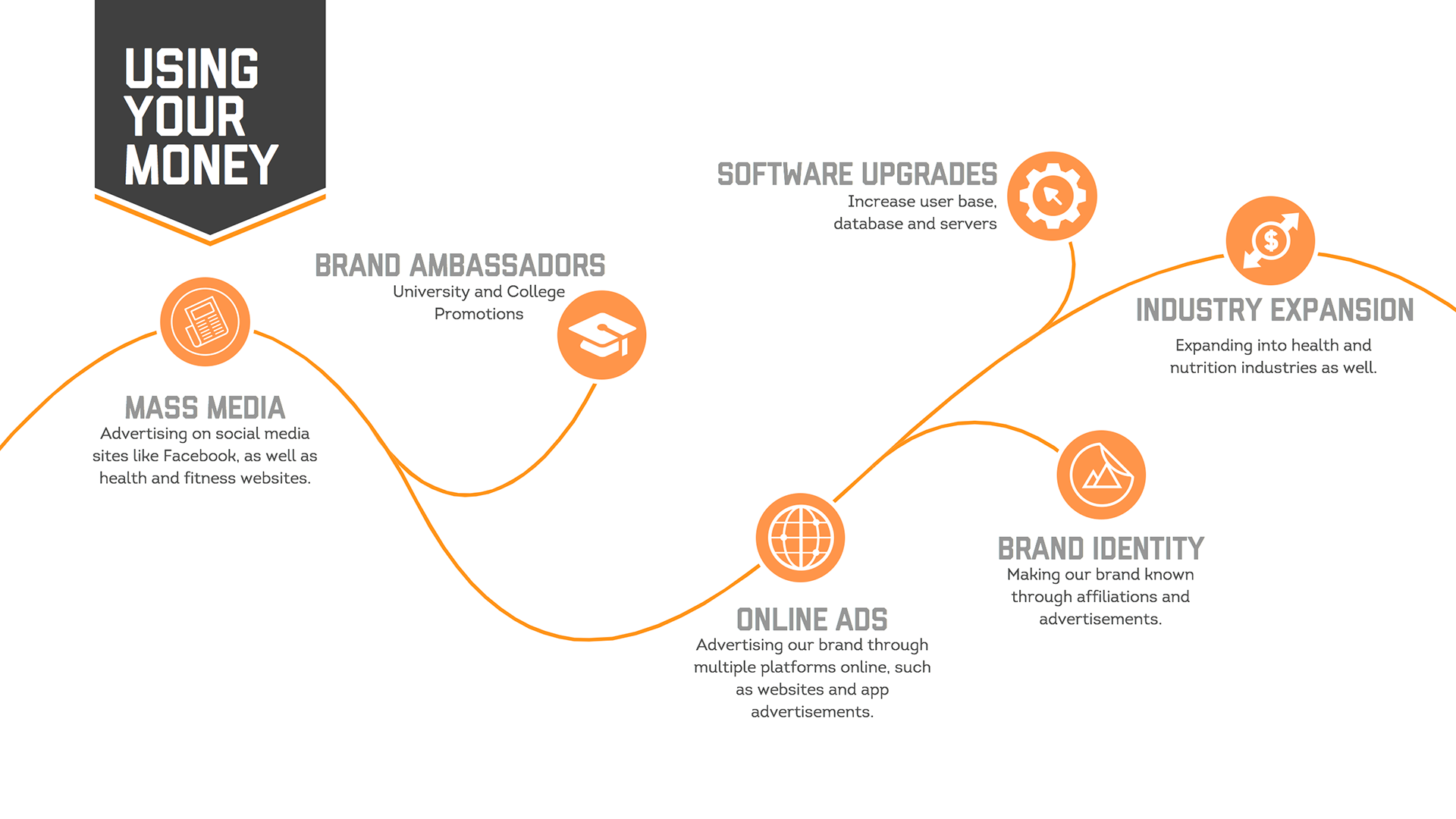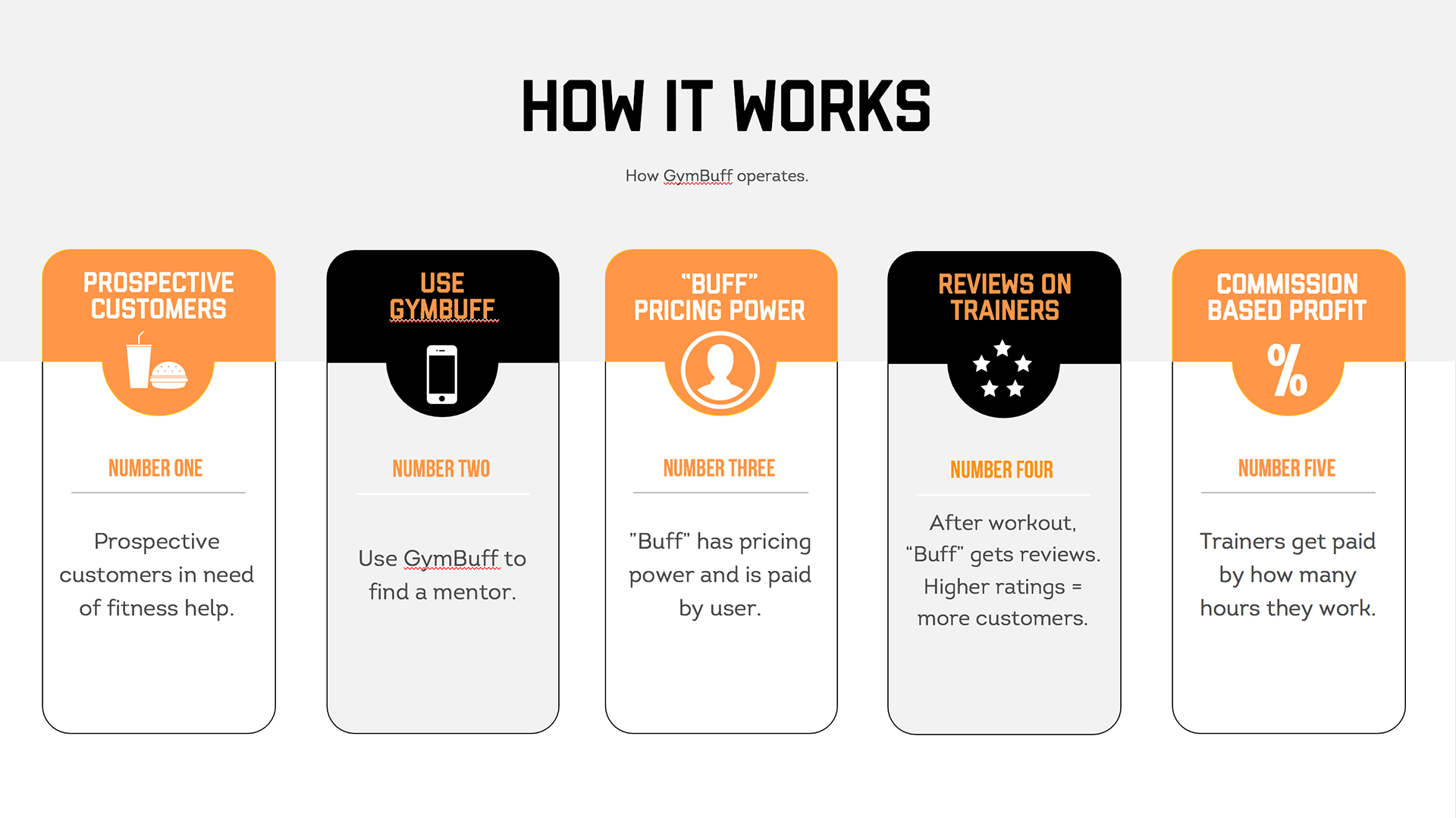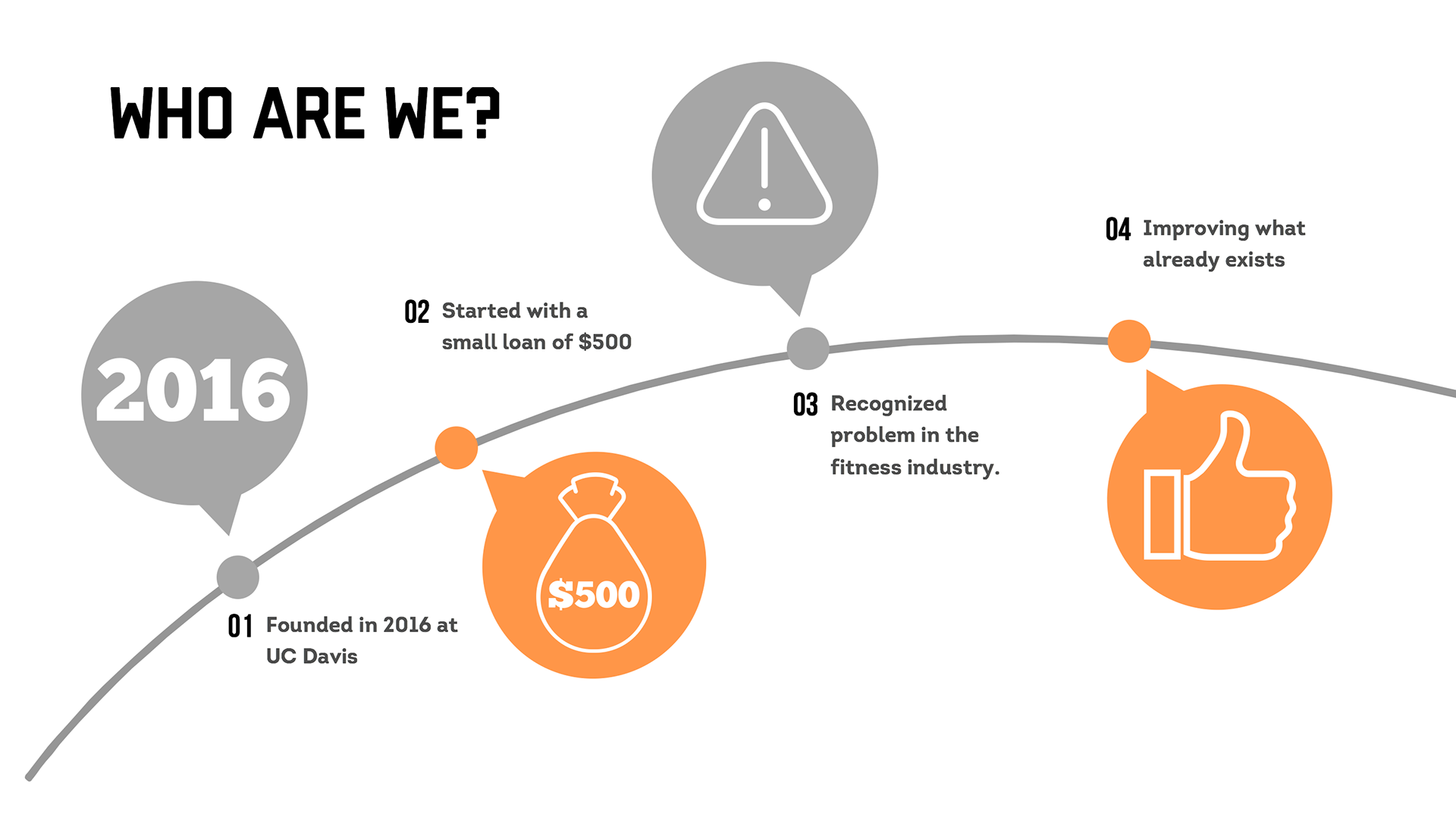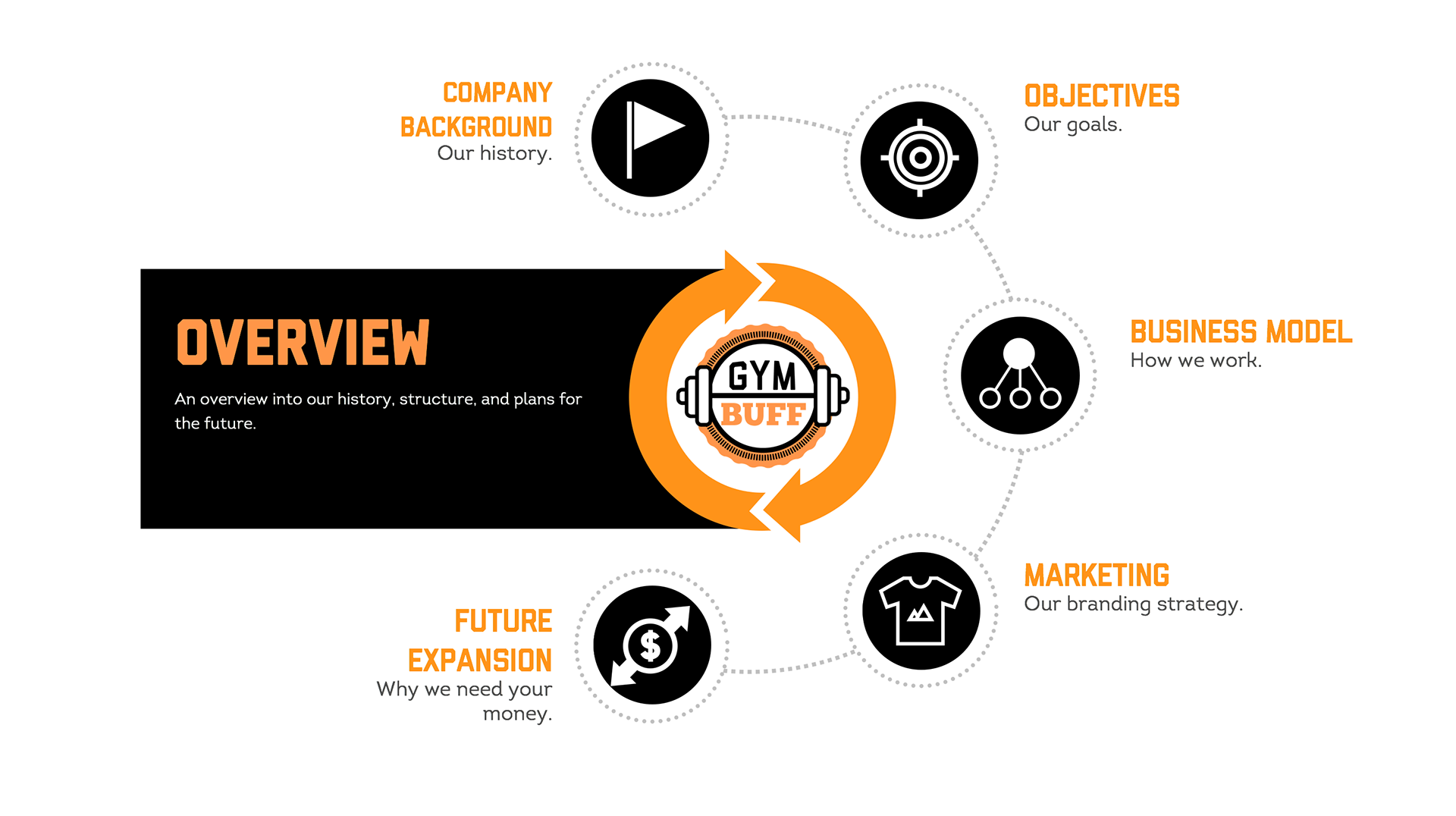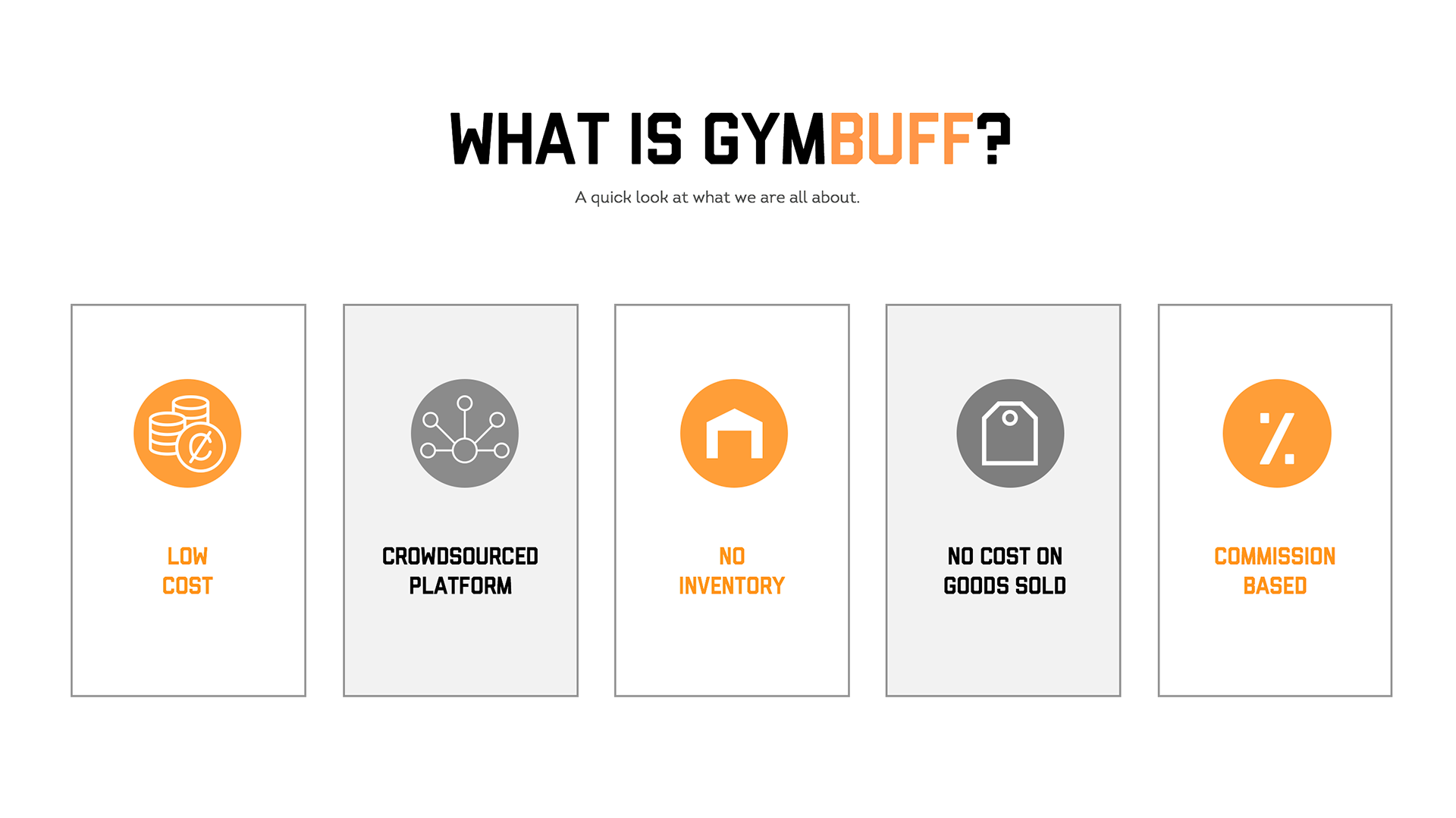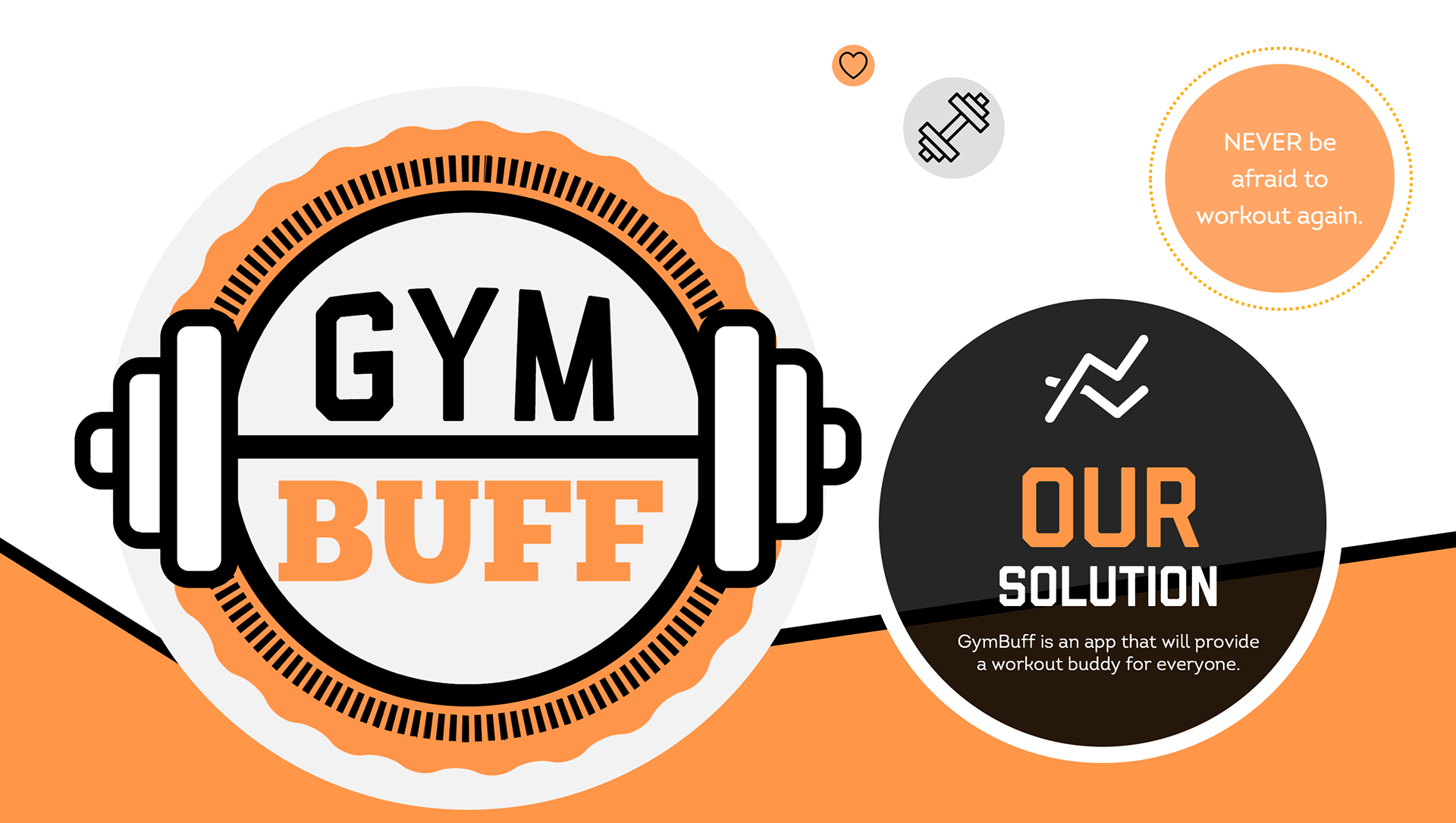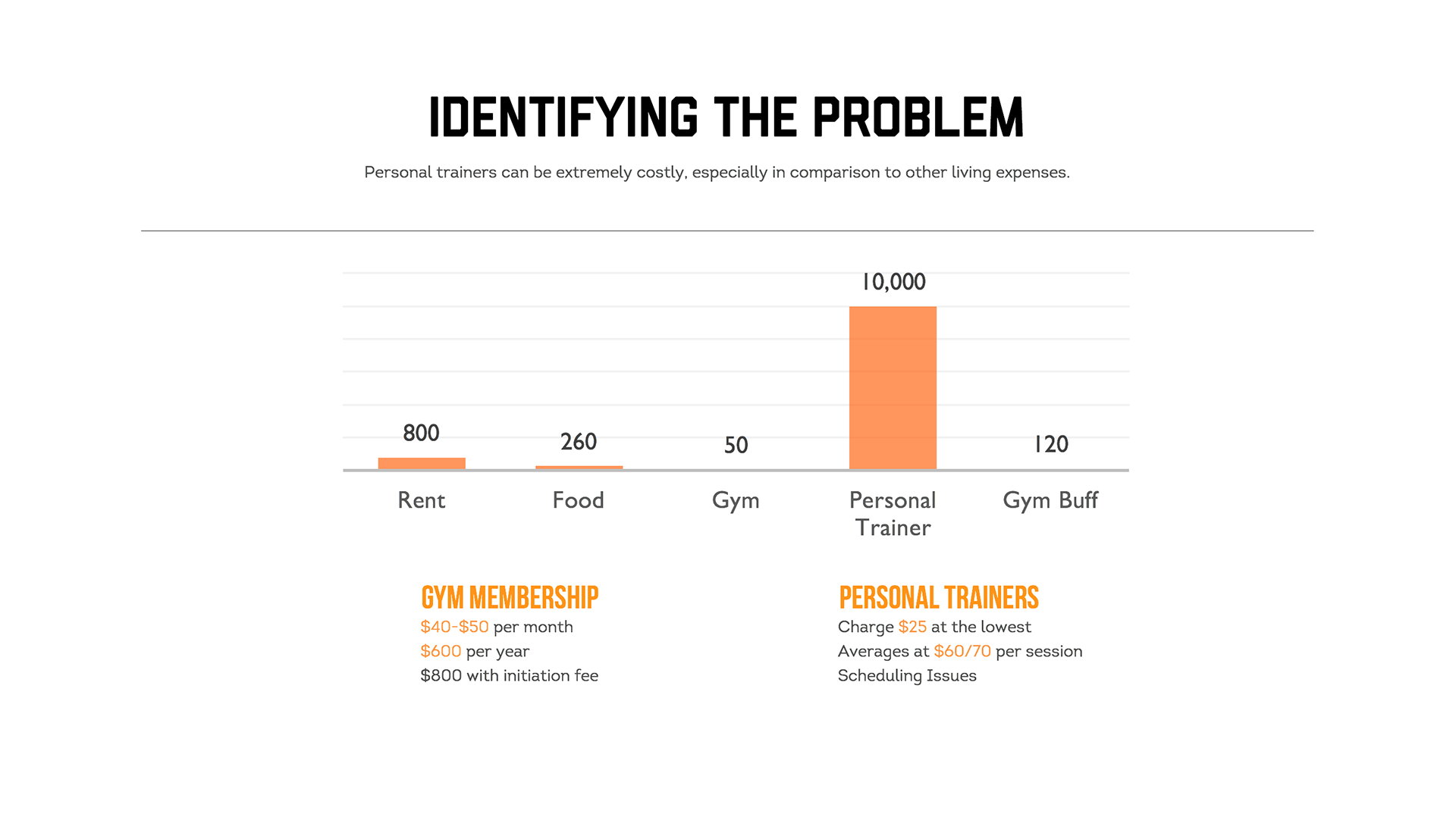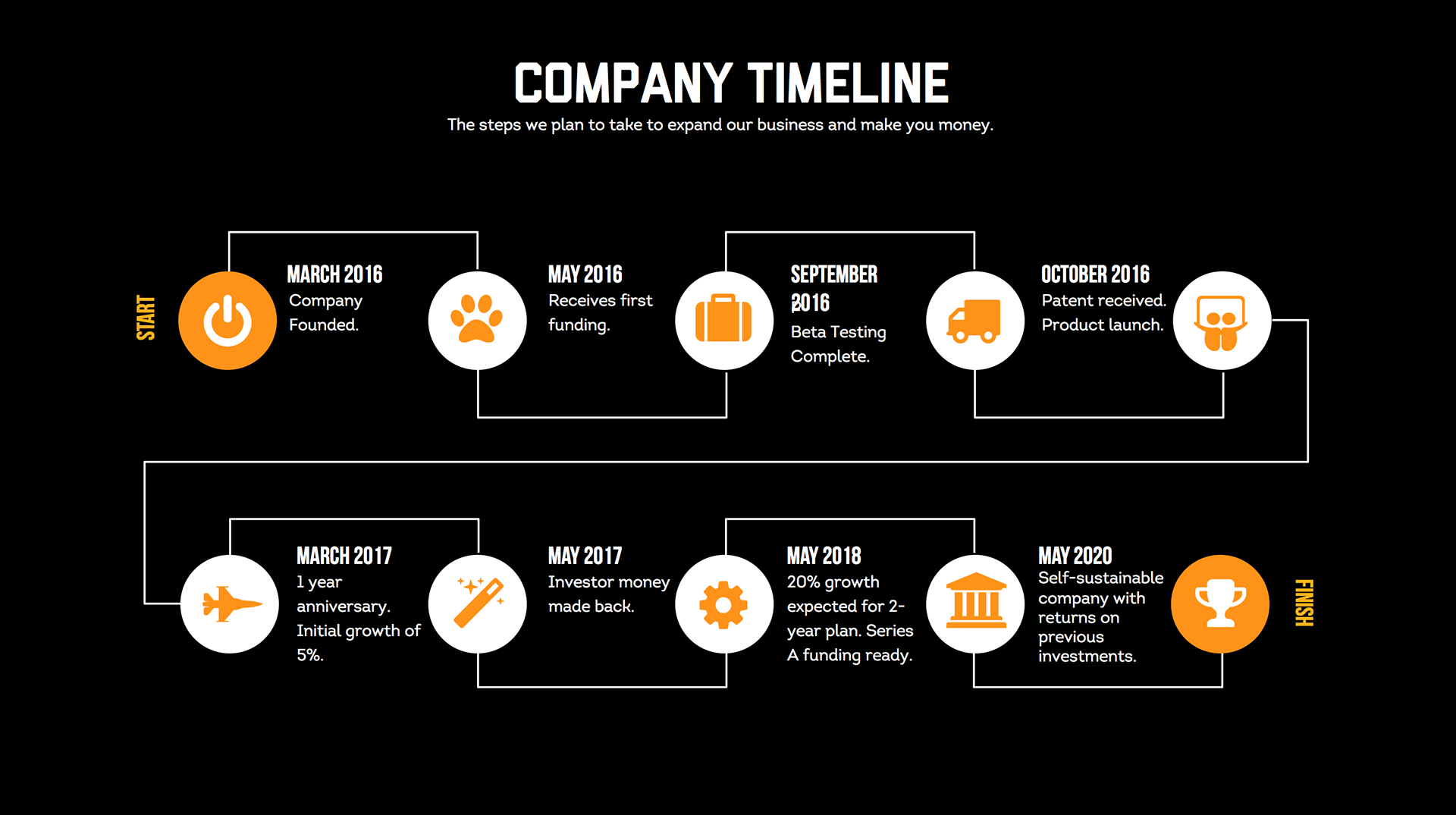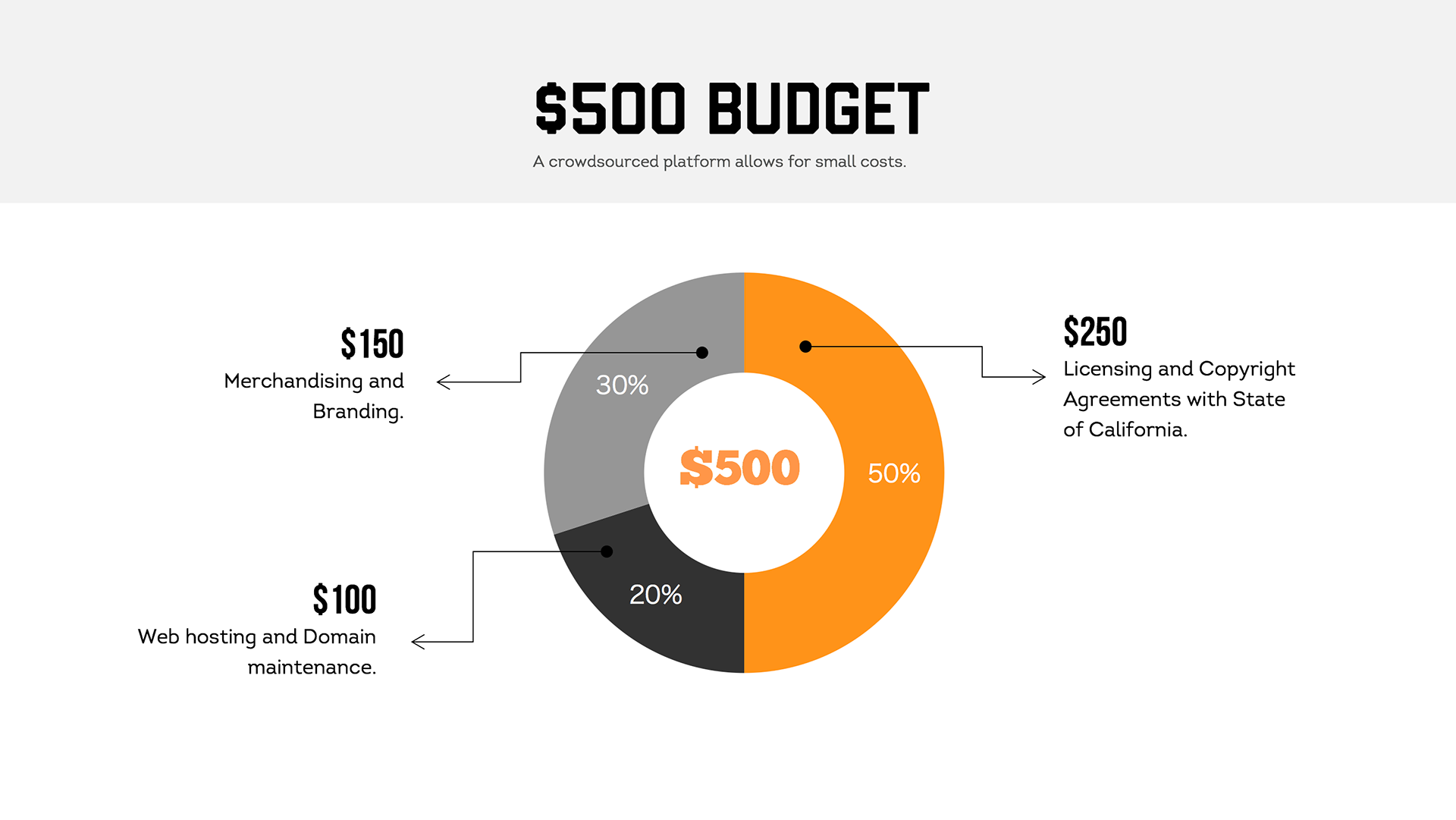 Email marketing is one of the main reaches that our company would utilize to educate and convert customers from viewers to users. We want to bring them in with rich photography, abundant features, and cheap & free access to our amazing app that will connect them with a brand new network. There is much to gain (benefits, features) and nothing to lose (money, time). The method to do this is to provide real screenshots of the app and outline all of the fantastic features they are looking at.
Goals
: rich imagery, clear CTA buttons, SEO-optimized

This GymBuff app holds many features, but the main feature that we want it to be known for was the social-networking system. As a crowdsourced application, the users will be interact with the users in a seamless fashion, while the app bridges the gap between "Buffs" and users.
The most important user flow tasks serve to provide the user with a "Profile" for a "Buff," showing off the Buff's rating, availability and location, and then allow for the user to request the Buff for a workout session, consequently leading to a chat room where they can set up times and get to know each other a little bit beforehand. 
The goals of the screen design were to color-code different categories of workouts/Buffs to maximize efficiency, utilize type hierarchy so that the user does not get lost, and streamline the process of appointing a Buff by minimizing the amount of screens needed to do so. One of the most important features is the SideBar Menu, where the user can find shortcuts to all of the features of the GymBuff App.
Goals
: color-coordination, type hierarchy, streamlined user flows, clear CTA buttons